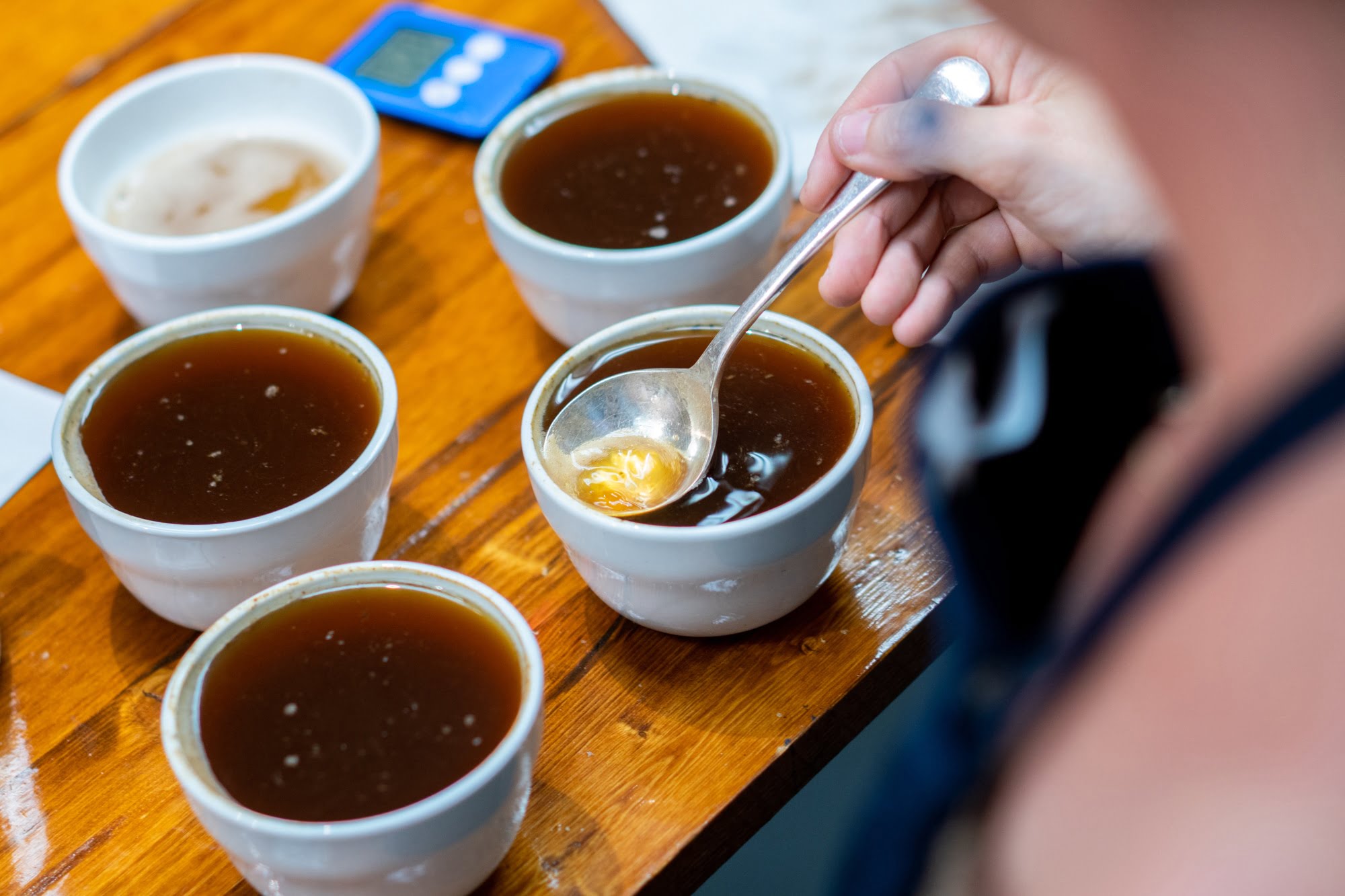 4-Hour Sensory Workshop: Cupping for Defects
This 4-hour Cupping for Defects workshop explores specific sensory defects that are found in coffee. Whether from the farm, the mill, or the roastery, we will spend time discussing the various points in the coffee supply chain where defects can occur. We'll taste several sets of coffees comparing a control sample with samples that have been spiked with a specific defect. We will also evaluate green coffee to visually identify certain defects and students will have a chance to sort their own sample of green coffee. This workshop will introduce and review some aspects covered in our Intro to Cupping workshop, though introductory general knowledge surrounding coffee cupping is expected.
Due to the nature of this workshop, we heavily encourage coffee producers, farm managers, and coffee harvest teams to attend. By cupping for defects, you will become more familiar with defects occurring on your farm and learn ways to avoid them! If you are a local coffee producer, please contact us for discounted pricing options.