Leading through a global lens focused on our local community
Explore our range of online and in-person educational offerings below
SCA COFFEE SKILLS PROGRAM
The Specialty Coffee Association's Coffee Skills Program is the global standard in education for coffee professionals. The program consists of six different learning modules including a one-day Introduction to Coffee, and five specialist modules covering Barista Skills, Brewing, Green Coffee, Roasting, and Sensory Skills. Each of these is available in three levels: Foundation, Intermediate, and Professional. Points are awarded for successful completion of each level; once you have achieved 100 points, you will be awarded the SCA Coffee Skills Diploma. This half-day course is for those new to coffee or simply curious to know more about specialty coffee. Introduction to Coffee is a survey course that covers coffee history, cultivation and processing, roasting, and brewing methods.

Learn the essentials of sensory evaluation in a practical and interactive manner. Sensory Skills investigates the way we perceive flavor, taste, and aroma in coffee through palate development exercises and experiment design.

Gain the practical skills you need behind an espresso bar. From basic tools to advanced knowledge, the Barista Skills module provides everything you need in order to work as a professional barista, including cafe design and menu pricing.

Explore a variety of brewing methods and gain an understanding of extraction principles. The Brewing module provides hands-on training for dialing in profiles, brewing methods, and measuring coffee strength and extraction.
Don't see it on the calendar?
SPECIALTY COFFEE WORKSHOPS
Join us for a range of workshops in Hawaiʻi covering topics such as manual brewing, coffee cupping, barista skills, and coffee roasting. These workshops are perfect for coffee enthusiasts, professional baristas, roasters, coffee tasters, and anyone curious to learn more about coffee.
Our Lab is located on a working coffee farm in North Kona on Hawaiʻi Island and can accommodate groups of up to 12 people. We are a Specialty Coffee Association Premier Campus and our Lab contains a full array of commercial and home brewing equipment, commercial roasting equipment, and all sorts of tools to play with and explore. As we are located on a farm, let us know if you're interested in integrating a short farm tour into your coffee experience!

Explore a variety of brewing methods and devices while being introduced to the science behind coffee extraction that will help you make better coffee! These workshops are perfect for home-brewing coffee enthusiasts and baristas ready to dive a bit deeper into understanding their daily brew. From manual brewing to latte art, we've got you covered.

Interested in becoming a coffee roaster? Already have a few roasts under your belt and want to improve your skills? Just curious about how coffee roasting works? These classes are for you! Discover the physical changes that occur during roasting while learning to operate commercial equipment under the guidance of our roasting team.

Coffee contains hundreds of volatile chemicals that contribute to its taste, aroma, and texture. In these workshops we explore techniques used by sensory specialists to analyze and describe coffee. Taste coffees from across the island chain and learn to objectively analyze what differentiates one coffee from another.
Don't see it on the calendar?
Can't make it to Hawaiʻi? Check out our selection of workshops to enjoy from your own home! We will taste coffee together, learn about our sensory systems, play with brew methods, and learn all about coffee with the help of video conferencing.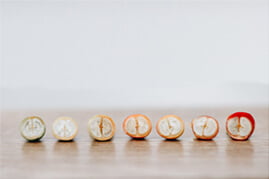 This 2-hour workshop is for anyone who's interested in exploring their palate and how all our senses affect flavor perception. In our sensory training workshop, we discuss each of the sensory systems, explore the meaning of "flavor," and talk about how we discover and describe flavor in food & beverages. This interactive workshop is full of brain science, fun sensory tricks, and exercises you can replicate on your own time! Required materials are simply clean water and a few drinking vessels.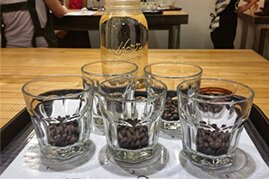 Join us for this online-version of one of our most popular classes! Experience the variety of taste and flavor that Hawaiʻi-grown coffee has to offer in this 2-hour tasting with four coffees from across the island chain. This workshop is ideal for those interested in tasting Hawaiʻi-grown coffees and learning about our local industry without the price tag of a Hawaiʻi vacation. Some coffee brewing equipment is needed for this workshop, so please check our calendar listing for all the details.
Don't see it on the calendar?