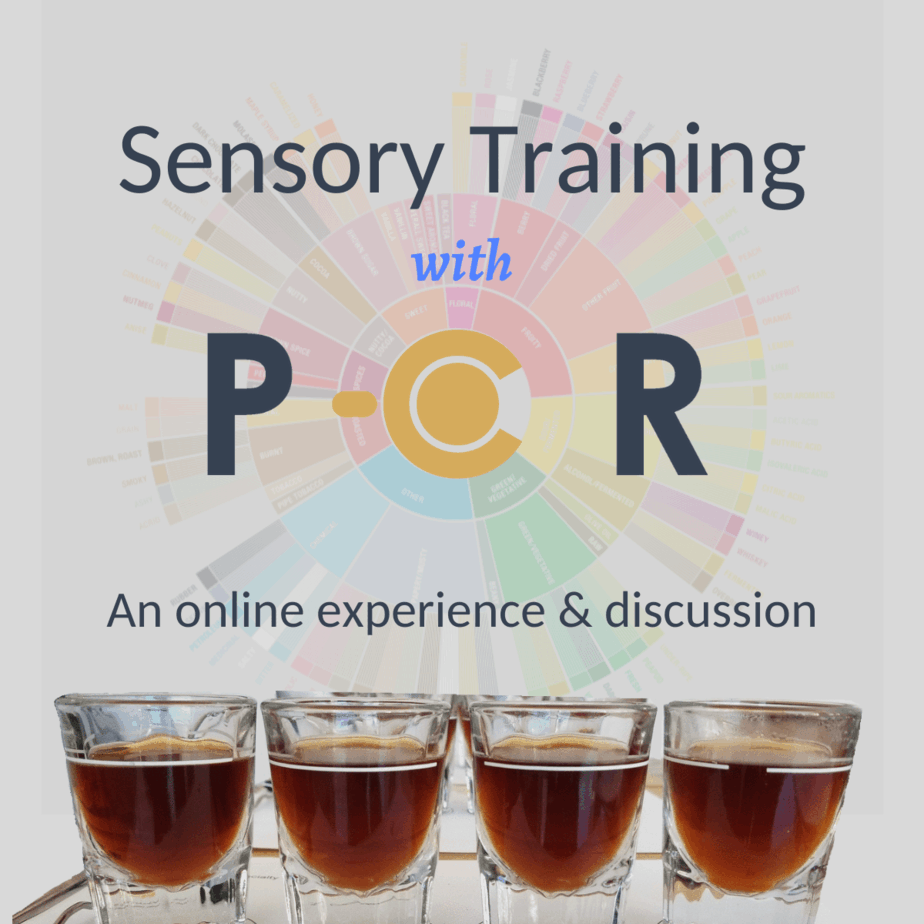 Date
Feb 26 2021
Expired!
Time
HST
9:00 am - 11:00 am
Sensory Training – A Virtual Experience
Join PCR for a virtual workshop for all of the senses: Sensory Training & Palate Development Experience! This one isn't just for coffee professionals and enthusiasts – it's designed to be useful and fun for all wine enthusiasts, beer lovers, foodies, and anyone who's interested in exploring their palate and how all our senses connect in flavor perception.
In this 2-hour course, we will discuss all of our sensory systems and how they impact our perception of flavor and aroma. We will explore the meaning of "flavor" and how we discover and describe flavor in food & beverages.
Students will receive a package with materials to be used for several exercises throughout the class. Your instructor will lead you through each exercise and give students time to perform them through the shared online video conference – together, but in our own separate spaces. We encourage discussion, questions, and communication on how each student perceives taste and flavor (or any other sense) through each exercise.
This interactive workshop is full of fun tricks and exercises that are easy to replicate on your own time! Once we're all able to socialize in person again, you'll have a few party tricks up your sleeve, too 😉
Registration for this class will close 7 days before the start date, on August 10th, to ensure all students receive their Sensory Kits before our workshop on August 17th. Registrants should expect a package to arrive to your door within 2 days of the class* – it will include all the necessary materials to participate in this class, except for the following, which students will need to have on-hand.

Materials needed for this class include:
5 x 1-liter water jugs/jars/containers
OR
1 x 1-liter water jug to mix solutions, with 5 smaller cups to pour solutions into – just enough to sip and taste a few times
AND
2 x coffee cups
Hot water
Aspects of this workshop involve the tasting of various foods and solutions, please inform us of any allergens you may have by sending us an email at [email protected]
Once you sign up, you will receive a link to join our video call via email, so please keep an eye out for that and check your spam folder if you don't hear from us within 24 hours of reserving your spot.
To maintain a similar learning environment to our in-person classes, we are limiting class size to 10 students per sensory training.
We look forward to learning and tasting with you in this new way!
*PCR will only be shipping via USPS. Please ensure the address submitted in your registration can accept packages from USPS. Special arrangements to ship via other courier services, including but not limited to UPS, FedEx, DHL, etc. will result in additional charges. Mahalo for your understanding.