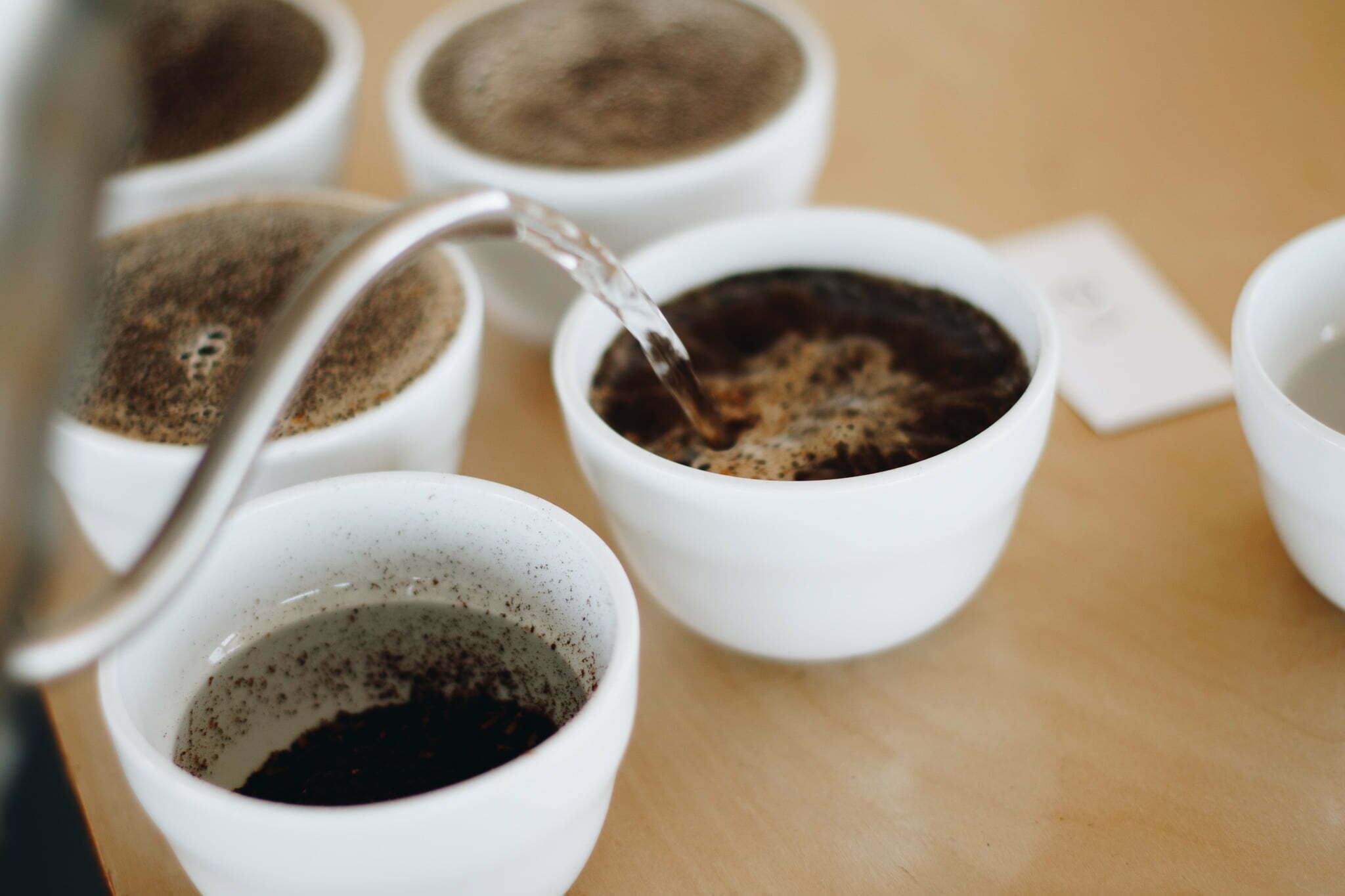 Introduction to Coffee Cupping
In Introduction to Cupping, we'll discuss how professional coffee tasting involves a bit more than deciding whether a coffee is "good" or "bad". We will sample coffees while presenting the Specialty Coffee Association's formal coffee tasting procedure known as "cupping". Each student will have their own coffee set to cup throughout the class. There will be no sharing of vessels.
The format of cupping we teach is the globally standardized protocol for objectively evaluating coffee quality. It was developed by the Specialty Coffee Association of America (now simply the Specialty Coffee Association) in 1984 to meet the need for a global language around coffee. This protocol was the first 100-point-based system for evaluating coffee quality. While this system has evolved and changed over the years, it remains the most widely-used format for communicating cup quality.
In Introduction to Cupping, students will learn the protocol and procedures used to cup coffees, take notes using the SCA Cupping Form, and discuss their sensory experiences in the cupping. Students will receive a copy of the SCA Cupping Form and Coffee Flavor Wheel to use throughout the workshop. Remember – there are no right or wrong answer when exploring your sensory experiences with coffee! We're here to learn to better tune into our experiences and identify what we are tasting. The end goal is for you to be able to replicate a cupping in your own business or home and to intentionally think about your coffee tasting experiences.